At Home in Nature: How to Create the Perfect Forest Home
The benefits of living in close proximity to trees are well documented—Luxury Defined speaks to two architects about the creating the perfect forest home
The Japanese were the first to write about the reasons a walk in the forest can make us feel so alive. Their academic investigations into shinrin-yoku—aka 'forest bathing', a recognized health pursuit in Japan and one that is being adopted throughout the United States and Europe—have shown that being close to trees has the power to lower blood pressure, slow the heart rate, and lift mood—even to the point of boosting self-esteem.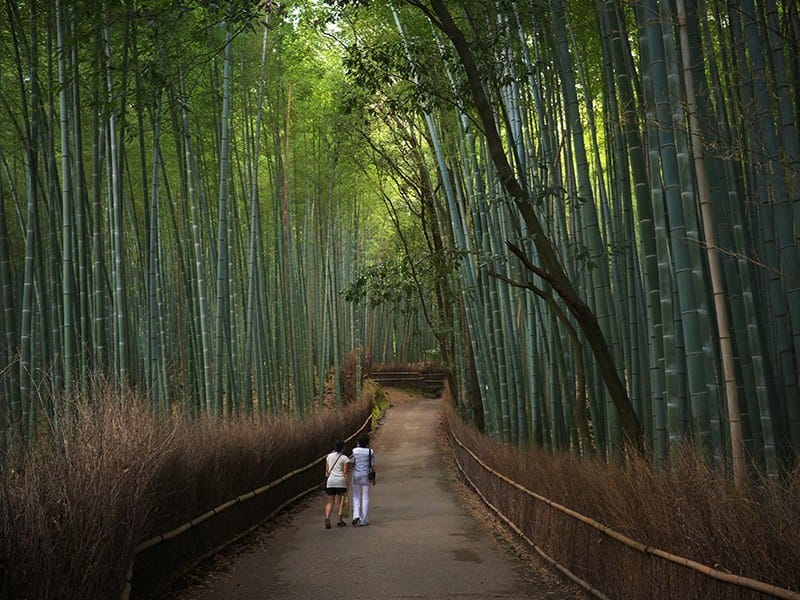 Japanese walkers enjoy a peaceful bamboo path in Arashiyama, Kyoto. Banner image: A house in the forests of Tännäs, Sweden. Images: Getty Images. Banner image: Johan Sundberg Architecture
Subsequent studies elsewhere in the world have added better cognition and lower blood sugar to the list of what trees can do for us and, as a result, some doctors are prescribing interaction with nature as a treatment for anxiety and depression.
While for millions of city-bound Japanese forest bathing is restricted to a weekend or vacation pursuit, many Americans and Europeans have regular access to urban wooded areas. Berlin's Max Planck Institute for Human Development found the healthiest amygdalas—the part of the brain responsible for controlling fear, stress and anxiety—were found in residents living within a short stroll of the forests surrounding the city. This comes as no surprise to Malmö-based architect Johan Sundberg, who says: "In Sweden we have trees everywhere, and I am convinced of the benefits of living among them. Biologists and doctors will tell you that this is the environment we are adapted to."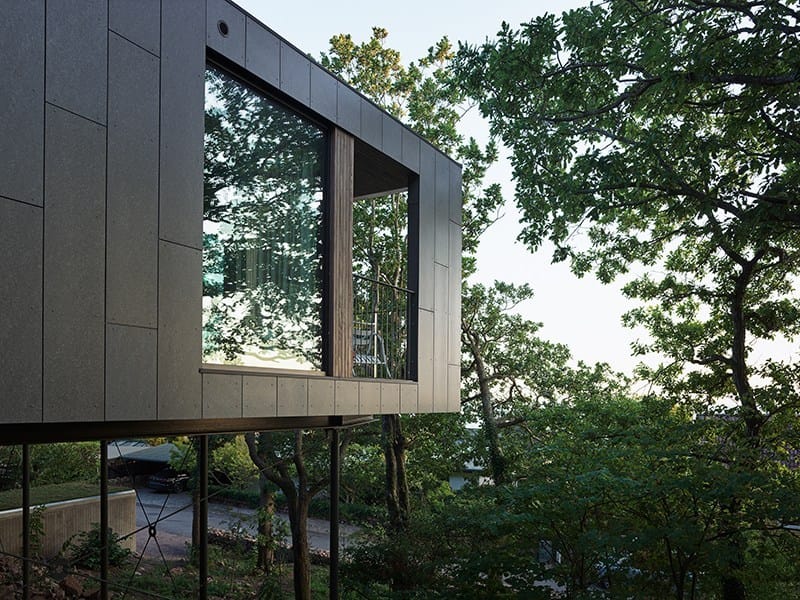 Malmö-based architect Johan Sundberg has lots of experience building homes in trees, having built many throughout Sweden, such as Sommarhus Solviken in Mölle.
But there are more considerations to take into account on even the leafiest plots than the matter of what is growing above ground. "It's as much about the undergrowth as the trees and what that contributes to the atmosphere," says Sundberg. "We often meet clients who would like to preserve all the trees, but they also want a big house with lots of terraces, and the architect's challenge is to try and find a middle ground."
Letting in light to combat the overshadowing tendency of tall trees, says Sundberg, is another problem that comes up a lot. "We have had issues with heat-protecting glass, which can remove a lot of the natural light you might expect to filter through. It can also distort colors. It's one reason we like to visit a site at different times of the year to observe any changing conditions that might exist."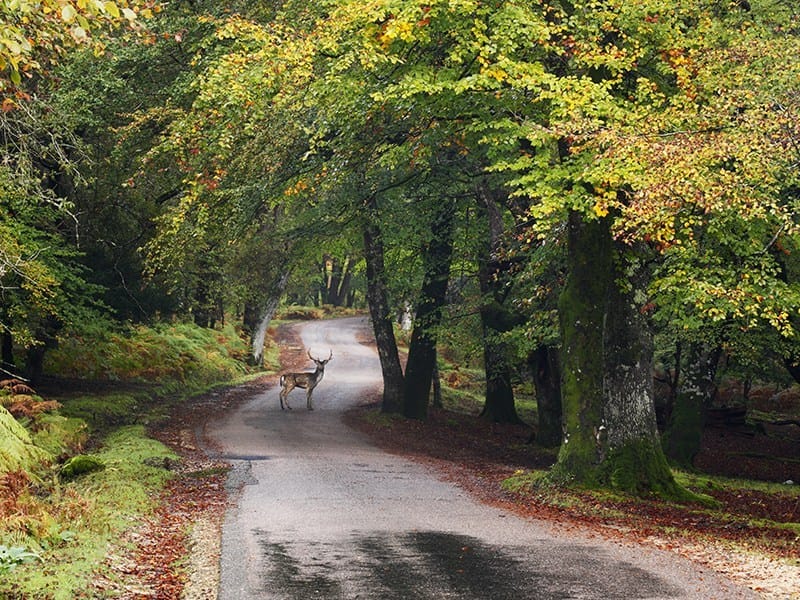 A deer in the New Forest National Park in Hampshire. England. Image: Getty Images
And, he says, builders present their own challenges to architects: "They are always trying to persuade us that trees close to the house can be dangerous, yet it can also be dangerous to cut them down too close into the roots." One solution his practice has adopted is building a house on stilts to preserve the effect of being surrounded by trees without compromising construction.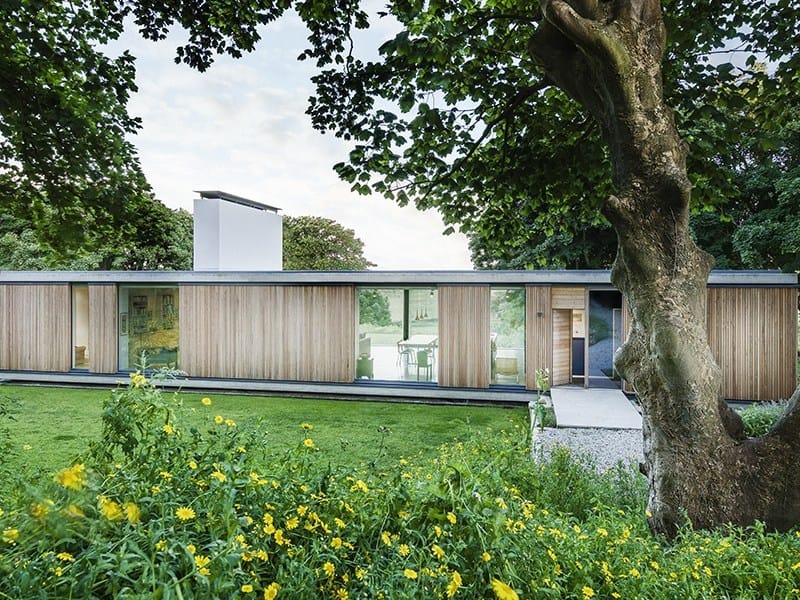 The Quest, designed by Ström architects, and located in a heavily wooded area in Dorest, England. Image: Martin Gardner
Respect for Your Surroundings
Building in British forests comes with its own regulatory problems, given what Sundberg calls "the Anglo-Saxon belief that every tree has a soul." Emma Ward-Lambert of the Ström practice in Hampshire, England, admits that Tree Preservation Orders are a particular challenge in the UK. "We are based in the New Forest and building in a national park adds an extra layer of regulation." The lure of forested plots is emotional, she thinks, as well as visual. "You start with a beautiful backdrop that is like staged scenery." Yet she warns that there is a downside to what she calls the "sense of retreat, feeling disconnected from the hustle and bustle of city life," which comes with building in the countryside: "There are issues around wildlife as well as trees, and an isolated site can limit methods of construction."
Building the perfect home in the forest may not be the easiest of projects, but the benefits it may have for you and your health could make it worth the challenge.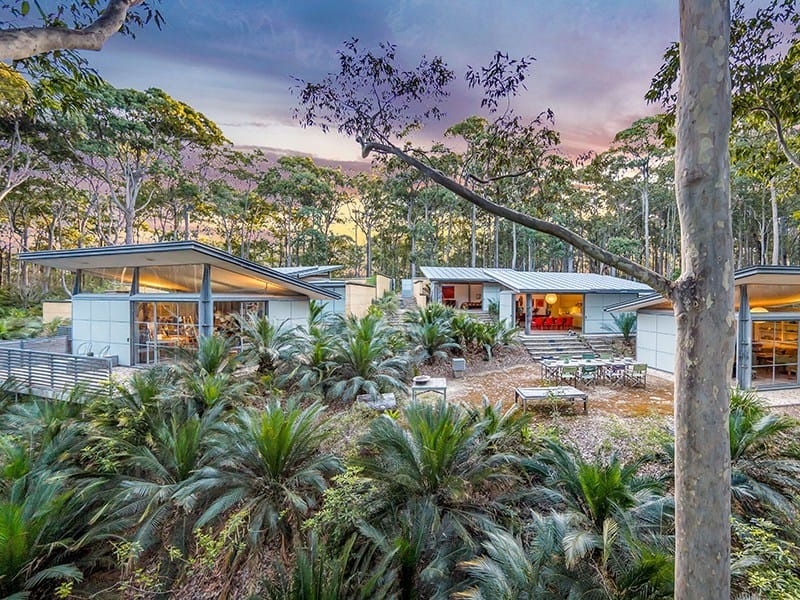 A world-class Australian hideaway, on the market with Ken Jacobs, the exclusive affiliate of Christie's International Real Estate in New South Wales, The Camp is nestled in around 49.5 acres (20 ha) of gum-tree forest cascading down to a virtually private beach. Set on a scenic headland between Batemans Bay and Moruya, the estate is made up of six versatile pavilions plus three bath pavilions. The pavilions are arranged around open courtyards that form a relaxed alfresco living environment beneath a canopy of trees.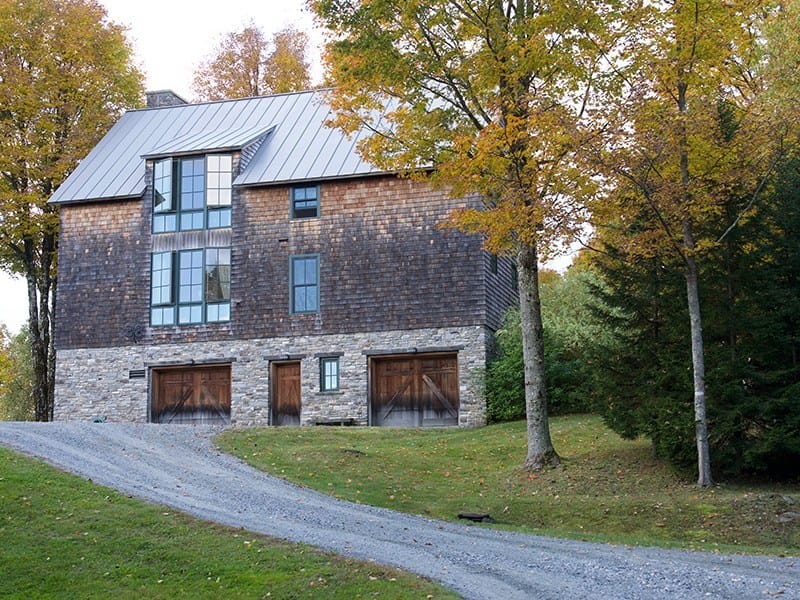 The forest has been brought inside this home on an 82-acre (33 ha) hilltop estate overlooking trees as far as the eye can see in Vermont, USA. The main cottage has been fitted out by award-winning craftsmen with cedar plank walls, antique pine floors, fir trusses, and exposed beams. Outside there's a wealth of private woodland to stroll. On the market with LandVest, the exclusive affiliate of Christie's International Real Estate in the region.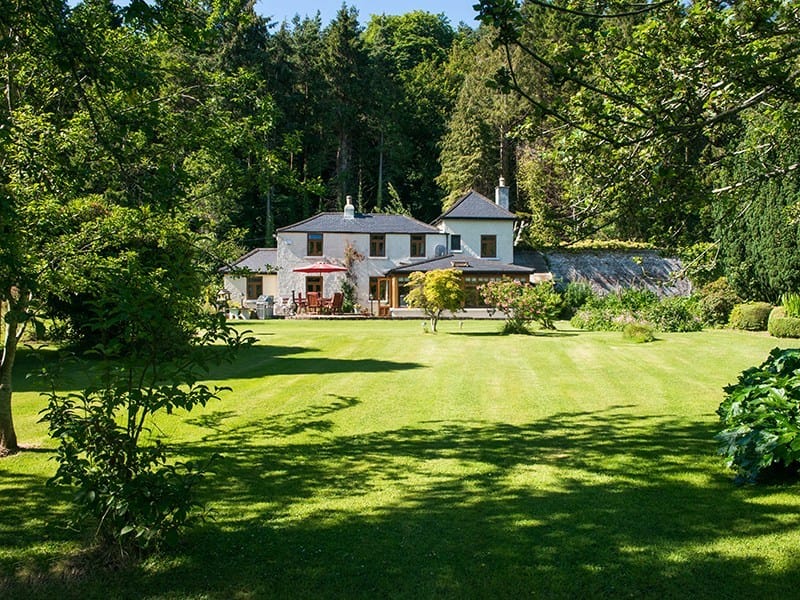 This 35-acre (14 ha) property on the market with Sherry Fitzgerald, the exclusive affiliate of Christie's International Real Estate in Ireland, is close to the picturesque village of Enniskerry in County Wicklow. The property is linked to the road by a vast swathe of mature woodland and has a separate walled garden packed with specimen trees and a lake studded with tree-planted islands.